Did you know that many public libraries are developing digital collections?
Some of them make an explicit point to include indie authors. This means readers have a way to check out their favorite indie authors' books easily and for free.
Many libraries use Biblioboard to manage their digital collections. It's essentially a free portal to a world of books. In addition, the Biblioboard/Library Journal SELF-e program enables local libraries to acquire indie authors' books and share them with their patrons.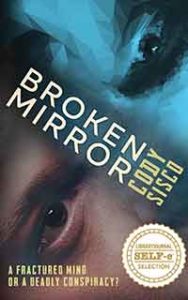 Broken Mirror was recently inducted into the SELF-e Select program, which means it is available globally to any library that partners with Biblioboard. Below is a list of public libraries in California that participate.
Why not sign in and check out Broken Mirror for free?
Note: you'll need your library login credentials.
Participating Libraries in California
Altadena Library District
Beverly Hills Public Library
Coronado Public Library
County of Los Angeles Public Library
Fresno County Public Library
Los Angeles Public Library
Marin County Free Library
Mariposa County Library
Monterey Public Library
Moreno Valley
San Jose Public Library
Thousand Oaks Library
Upland Public Library
Ventura County Library